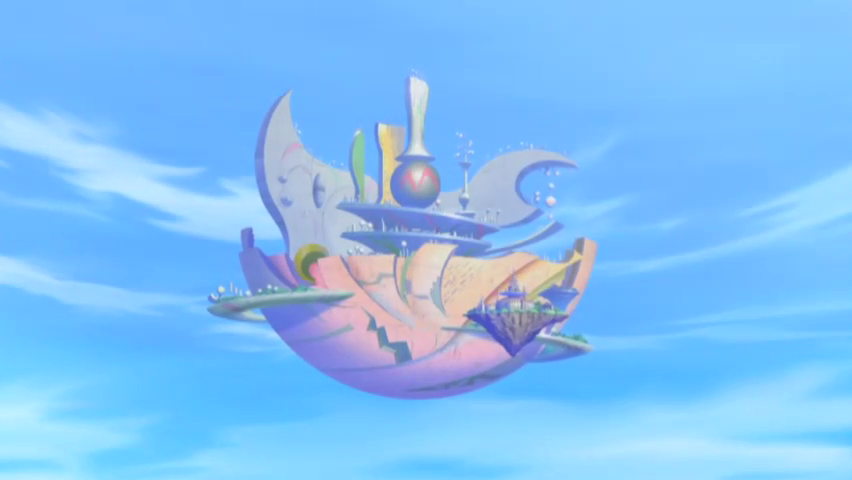 Eitarou's globe, once shaken, starts off with a view of a very large floating structure in the clouds. It's actually a magic school, and a new one at that. If one peers closely enough they can see that there's a smaller floating island next to it - that was the old school.
The next image is of the same, only a little closer.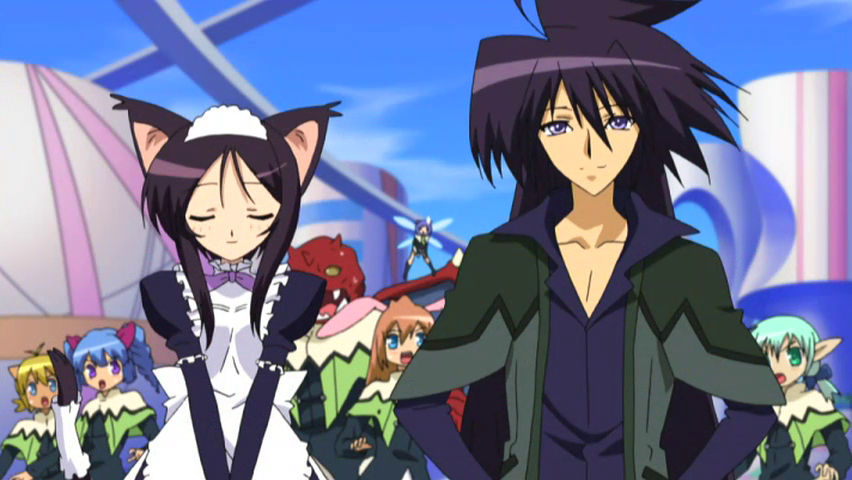 And the last is fairly simple. Uniformed students in the school in the back, and Eitarou standing with an anime eared woman in a maid uniform. His loyal familiar, Eneus. Both look fairly content, even if there seems to be some sort of chaos going on elsewhere in the memory.